Honestly, I know the struggle. You want that beautiful, seamless, 100% flawless makeup look, but everyone seems to be using Chanel and Dior to achieve it? Don't fall for it.
Drugstore brands have come a long way in the last five to ten years. The quality gap between high end products and drugstore products is getting smaller and smaller. New, budget brands like Makeup Revolution and MUA have reshaped the drugstore scene in the UK, not to mention the trillions of new independent makeup brands that are popping up all over the place.
No longer does high price equal high quality in the beauty industry.
However, in reality, no one wants to try out ten terrible drugstore products, in search of one amazing one, thats why I'm going to break down my holy grail products from the drugstore, so you can save your coin and spend more time looking beautiful, thank me later.
Botanics Radiance Balm by Boots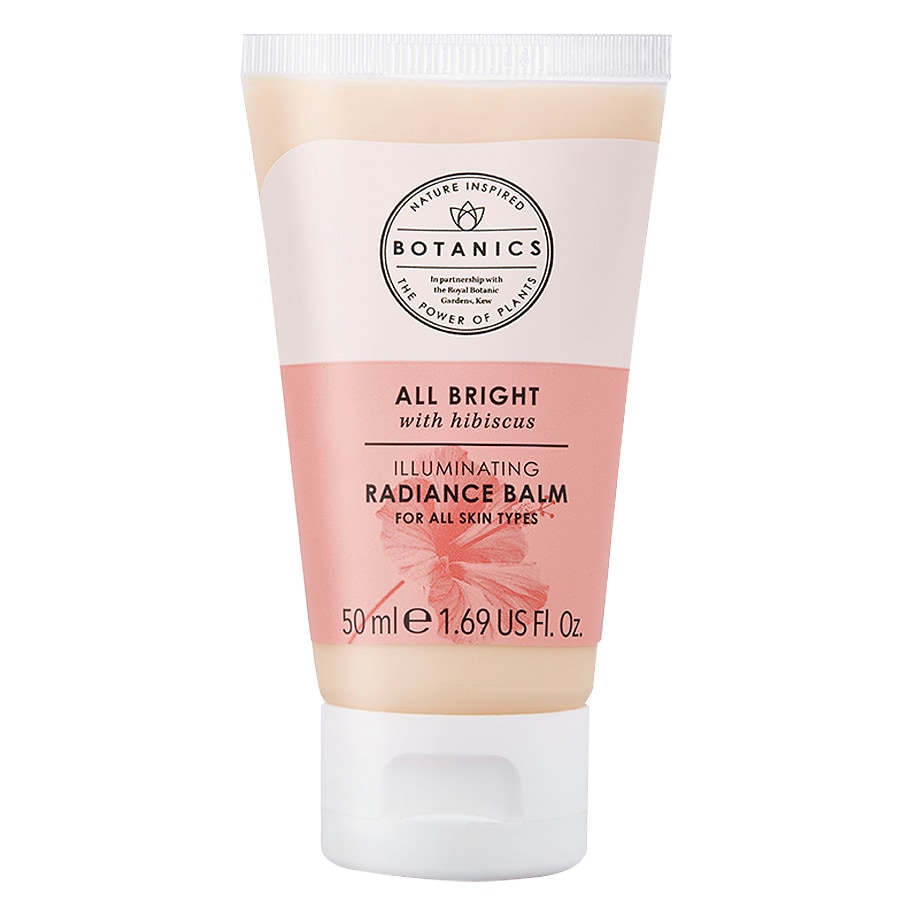 Okay, so the first of my makeup grails is a new product that has already become a staple in my pro kit and my own daily routine. This is the
Botanics Radiance Balm by Boots
, its a pinky coloured cream that works in a similar way to the
MAC Strobe Cream
, but comes in a one size fits all, dreamy, dewy shade. It creates a beautiful, lit from within glow, giving any foundation a mega glowy look. It is more balmy than the strobe cream but I find this acts like a primer which is great for any textured areas of skin or large pores.
Maybelline Fit me! Foundation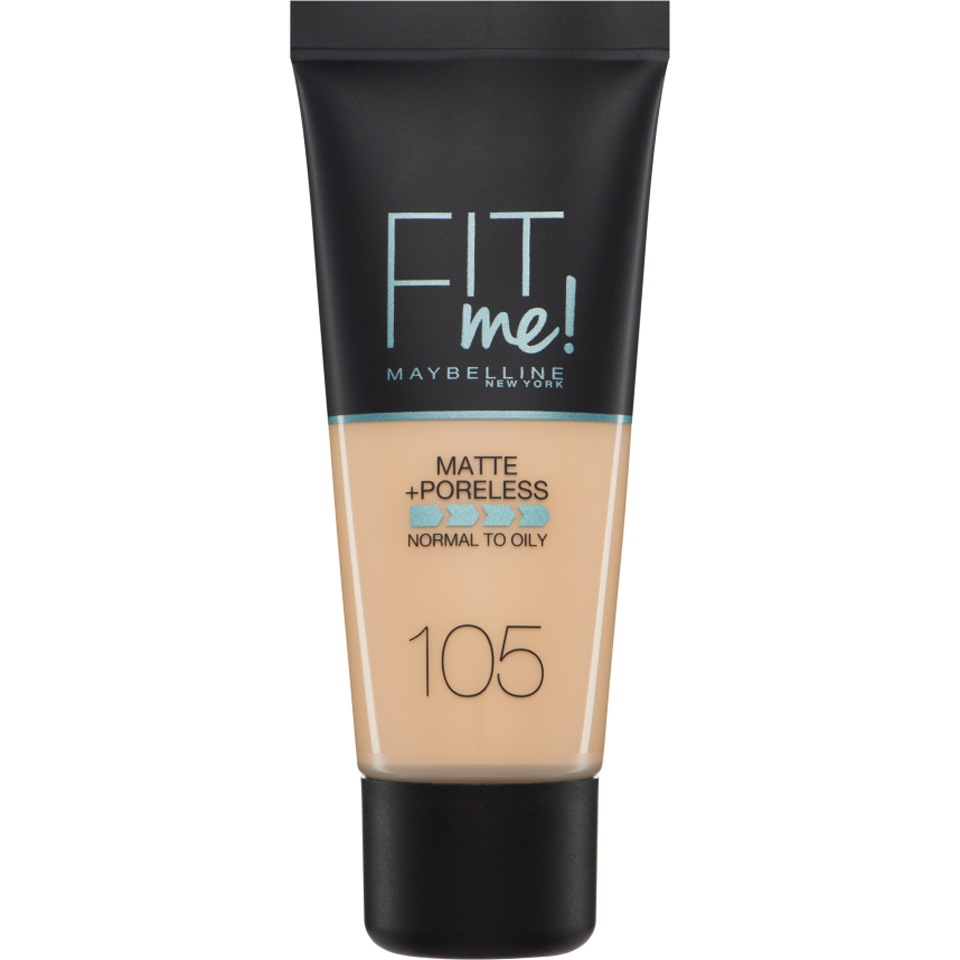 De Ja Vu anyone? Yes, I know I talk about this foundation a lot, but that's because it really is that good. The
Maybelline Fit Me Matte & Poreless Foundation
is super full coverage, moisturizing, has zero creasing and is inexpensive! Plus they have a really good shade range with loads of different undertones so you can find your perfect match.


Makeup Revolution Conceal and Define Concealer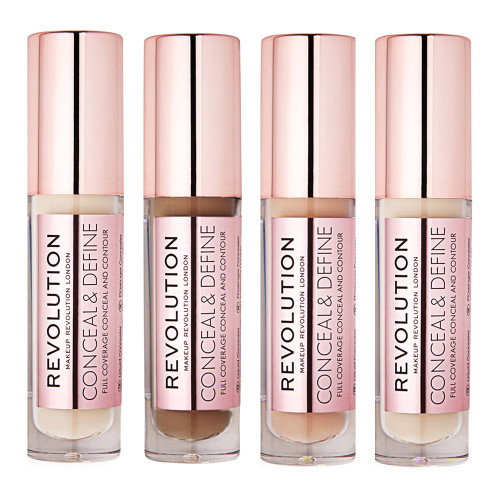 Makeup Revolution launched their
Conceal & Define Concealer
not long ago and I've been desperate to try it out. Many beauty bloggers have compared it to the Tarte Shape Tape concealer (which I've never tried) giving it all round rave reviews, especially with a price point of £4?! And I can happily confirm it lives up to the hype. The formula applies so smoothly and is very full coverage, I have been using it for about a month and haven't had any issues with creasing, and it sets really well without and dryness. At this price point this concealer is an utter bargain.
NYX Butter Glosses
I recently discovered the
NYX Butter Glosses
and they truly are incredible. They're super glossy and there are so many shades to choose from. They don't get sticky or dry down and they smell divine! They have a huge selection to choose from and they're only £5.50 each! A perfect drugstore bargain.


Maybelline Colour Tattoo 24 Hour Cream Eyeshadow
If you don't already know about these shadows, you should.
Maybelline's Colour Tattoo 24 Hour Cream Eyeshadow
have been around for ages but I only trialed them out recently and they're brilliant. They're long wearing cream eye-shadows that dry down fast, and literally don't budge once they're set. Very similar to the Mac Paint Pots but way cheaper! I use them for particularly dramatic eye looks, they act as a base that helps everything else stay in place. Or for looks I need to last for a long time, like on set or for brides.
e.l.f Instant Lift Brow Pencil
This product was a completely accidental find as I was literally ransacking Superdrug for a new eyebrow pencil, without doing any research I just grabbed this for £3 and hoped for the best. To my delight this brow pencil exceeded all my expectations. The
e.l.f. Essential Instant Lift Brow Pencil
is ideal for those of us with thicker, fluffier brows as it has a chubby end that you can use to softly fill in gaps and create a rough shape.
Barry M Dazzle Dust
I have been a fan of this little product for ages and it's actually surprisingly useful. The Barry M
Dazzle Dust
is essentially a metallic pigment, finer and less shimmery than glitter, so you can use it to highlight, dusted on your lids for dramatic eye looks, or mix it in with your setting spray for a beautiful ethereal glow. An all round great drugstore find.
I've always been a fan of the drugstore, and I find more often than not they stock great alternatives to a lot of luxury products. You absolutely don't need a huge budget to create beautiful makeup looks so don't ever be afraid to shop around and find high quality drugstore products.
I hope you all found this helpful and let me know some of your favourite drugstore bargains in the comments below! As always, have a wonderful week.
- Madeleine x